This Is Love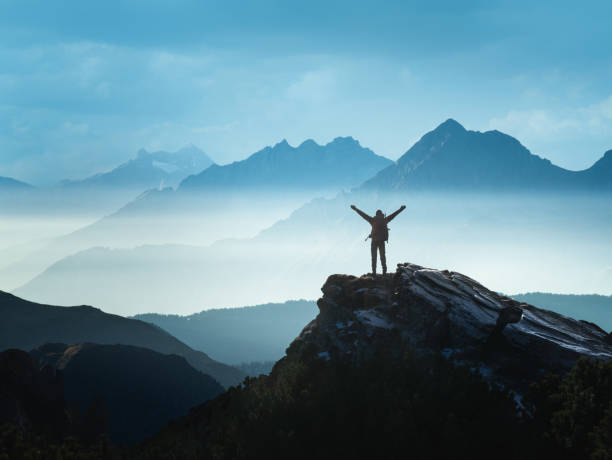 Posted February 7, 2023 by Jeannette Wilcock
I have a word in wooden block letters on my dining room wall. It speaks to my heart in many different ways, but it always speaks loudly of God's great and beautiful love for me. The word is "Grace".
Allow me to go back to the beginning of each life. Will you join me?  
We were each ushered into this world from seemingly nothing and out of nowhere, from darkness into the arms of our mother. Our needs were met, we were cared for, and we were loved. This may or may not be exactly your story, but we know it was God's intention.  
Isaiah 49:15-16 says, "Can a mother forget her infant, be without tenderness for the child of her womb? Even should she forget, I will never forget you. See, upon the palms of my hands I have written your name. " 
This is love, this is grace.
In the New Testament, we read about God who became man, was born of a woman, suffered, died, and rose from the dead to show us death does not have the final word and to give us hope.  
In Hebrews 4: 14-16 days,"Therefore, since we have a great high priest who has passed through the heavens, Jesus, the Son of God, let us hold fast to our confession. For we do not have a high priest who is unable to sympathize with our weaknesses, but one who has similarly been tested in every way, yet without sin. So let us approach the throne of grace confidently to receive mercy and to find grace for timely help." 
This is love, this is grace. 
This is the free and unmerited gift of God. Grace is a gift of love that invites us into a relationship with Christ. He has loved us from the beginning.
Our lives are not perfect, but there is grace and help for the taking.
I've learned to trust Jesus and rely on the faith I've been given. I've learned it doesn't take much faith at all. Jesus says in Matthew 17: 20 that if you have faith the size of a mustard seed you can move mountains. Nothing will be impossible. 
One experience of trust and believing builds on the other to strengthen us for the journey and build our faith. God knows what we need. He gives opportunities to grow and to prepare us for the times we need to cling to our faith and to Jesus, completely vulnerable before him.
Five years ago I experienced a profound time of grace when I learned I had a brain tumor. Through the wait, the life-altering surgery, and recovery, I felt a supernatural grace to endure this challenge. I had peace in the situation as I held onto God's promises. 
My niece, Ashley, visited me after we learned the news and taped small notes with scripture verses all over my house, especially on mirrors and next to light switches. She was helping me remember that it was God who would be my strength and that my faith would sustain me. 
Ephesians 2:8 says, " For by grace you have been saved through faith, and this is not from you: it is the gift of God; it is not from works, so no one may boast. For we are his handiwork, created in Christ Jesus for the good works that God has prepared in advance, that we should live in them."  
Therefore, all is a gift from God!  
This is love, this is grace.
During the time of this event in my life I wrote a song called, "Mountain of Grace." The chorus speaks to this amazing grace: 
"I come to your mountain of grace 
Where I long to see your face
To be wrapped in your radiant love
And healed by your warm embrace
On this mountain of grace."
I see this mountain of grace as the place where heaven and earth meet and God is there. I bring my pain and sorrow to the feet of Jesus and am transformed by His healing touch. I must ascend the mountain or at least be willing to be carried. This is an action on my part, a willingness to move towards grace and accept this free and perfect gift. As I do this I abide in Christ and He in me, and I find timely help that I referred to above in Hebrew 4: 16. 
There are times I want to remain where I am and not move because it seems too difficult, but then I remind myself again of what God's word says:
"God is not far from any one of us for in Him we live and move and have our being." Acts 27:28 
"The Lord is near to all who call upon Him: and all who call upon him in truth." Psalm 145:18
"Draw near to God and He will draw near to you" James 4:8 ( there is more to these verses so please read for context. There is always more to the story!
I pray that you will look back and see the grace that God has bestowed on you throughout your life.  How has God  been there for you? Look for the hidden and obvious ways. They are all around you! God is offering us His gift of love and inviting us into a relationship with Him.
This is love, this is grace.