The Gift of Time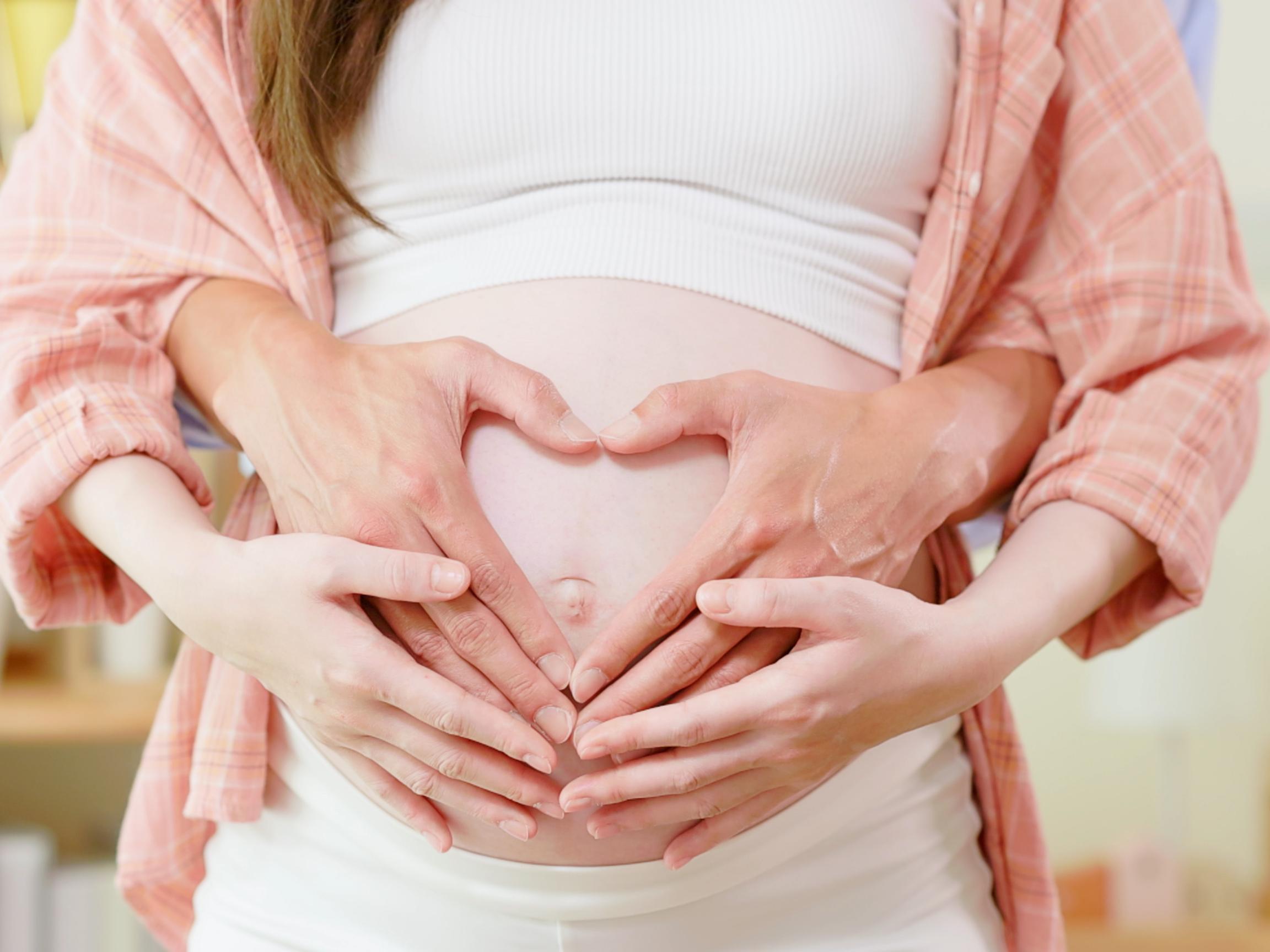 Posted September 13, 2022 by Theresa Miller
We are honored to have Shelby and Austin Cowen share their story of how they dealt with their grief after losing their second child.
I always knew I wanted to be a mom and couldn't wait to have my own children. Devastated cannot describe how my husband, Austin, and I felt when the ultrasound of our second pregnancy revealed major health complications. Anger followed heartbreak. Why would God put us through this? We had always prayed God would give us healthy, happy children. It honestly felt like our world was crashing down on us.
Desperately wanting to figure out how we could fix the complications for our unborn baby, we opted for any test needed to determine how. That same day we learned just how ill our baby was. There was no cure for his condition. We could do nothing to fix it.
On November 29th, 2018, at almost 22 weeks along, our sweet Will James Cowen was born with Trisomy 13, a chromosomal condition in which he had an extra 13th chromosome. As he entered the world, we cuddled him, kissed him, and adored every inch of his tiny little body. We showed him as much love as we could, knowing our time with him was very, very limited. He died shortly after birth.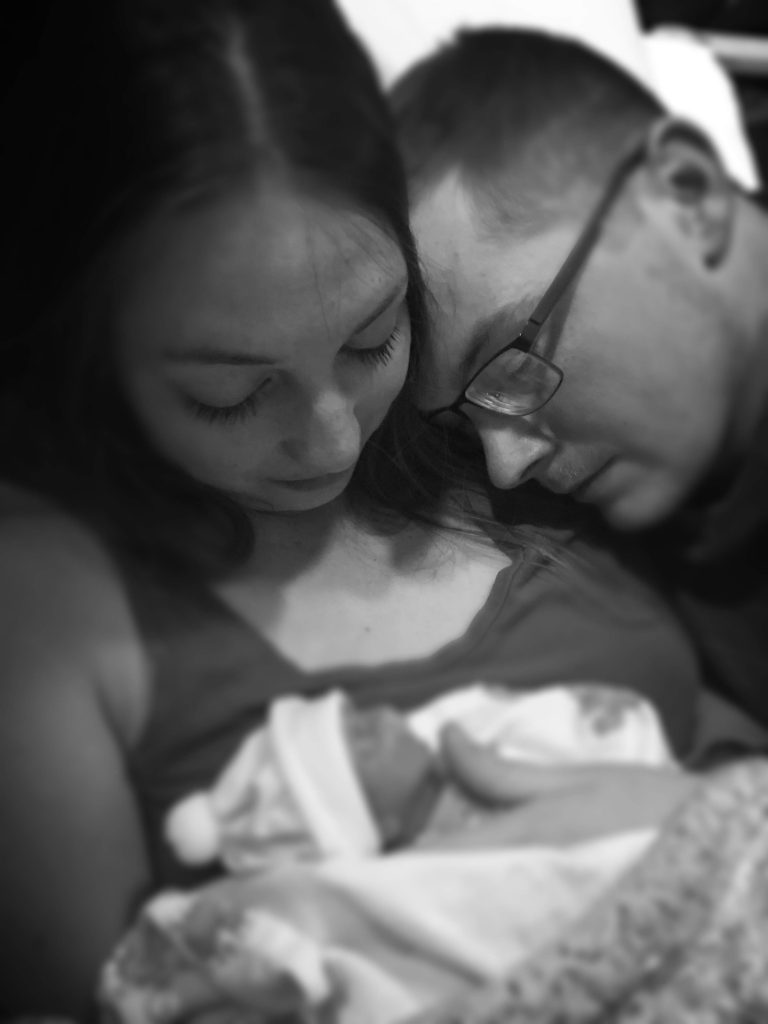 We had 5 hours with Will, which should have been just the beginning. But it was the end for us. The end of our physical time together here on earth. Leaving the hospital empty-handed after losing our son felt unbearable. No parent should have to endure that feeling of heartbreak. 
Just one week after Will's passing, as we were trying to grieve and navigate life without him, we came across an article on Walk With Me, a Colorado Non Profit Organization, raising money for Cuddle Cots to provide for the hospitals all across Colorado. We had never heard of a Cuddle Cot before. We opened the article and learned that a Cuddle Cot is a cooling baby bed/pad that helps preserve the newborn body for days. The device gives parents a chance to bond with their babies — to love and hold them, take pictures, even take them home and take them for walks, creating memories to last a lifetime.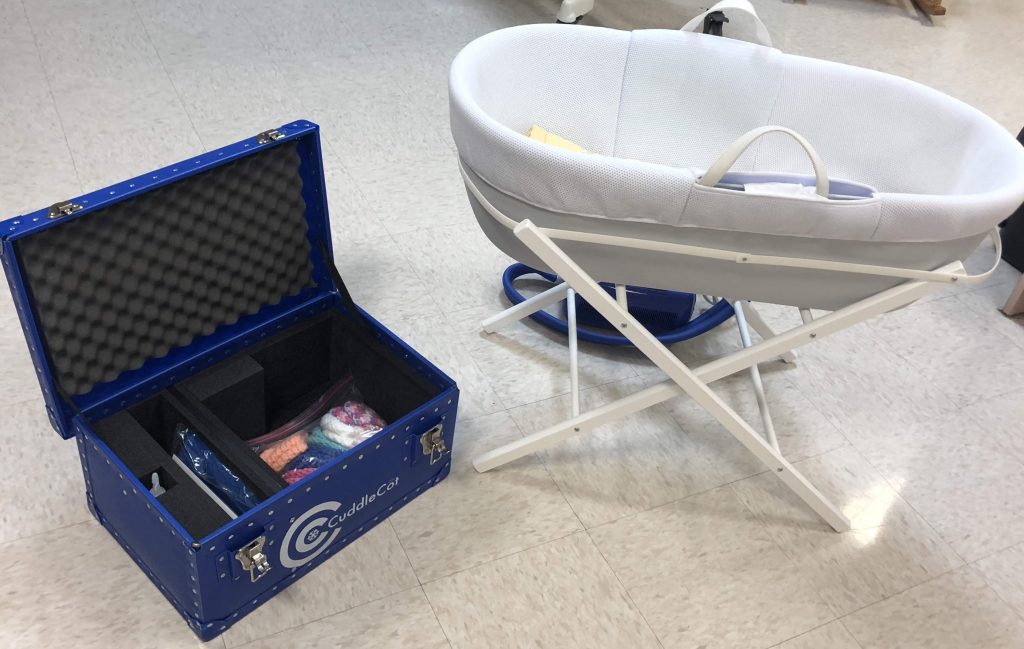 How ironic that we came across this article after what we had just gone through. A Cuddle Cot was something we wished we had with baby Will. We wanted more time. Time is all you are left with when you leave that hospital. Giving other families who go through similar situations more time with their baby was what we wanted to do. 
We reached out and teamed up with Walk With Me and set up a fund in memory of Will James Cowen. With many donations from close friends and family members, we were able to raise enough money to donate a Cuddle Cot to our local hospital in Sheridan Wyoming. It was such an honor to be able to donate one to our hometown hospital, but we did not want to stop there. We continued to bring awareness to see if we would be able to raise enough money for a second one. 
Each Cuddle Cot is priced at $3,000. Months later, we were able to raise even more money and donated another Cuddle Cot to Rose Medical Center in Denver Colorado. Focusing our attention on raising money in Will's name has helped tremendously in our grieving journey and has helped his legacy live on.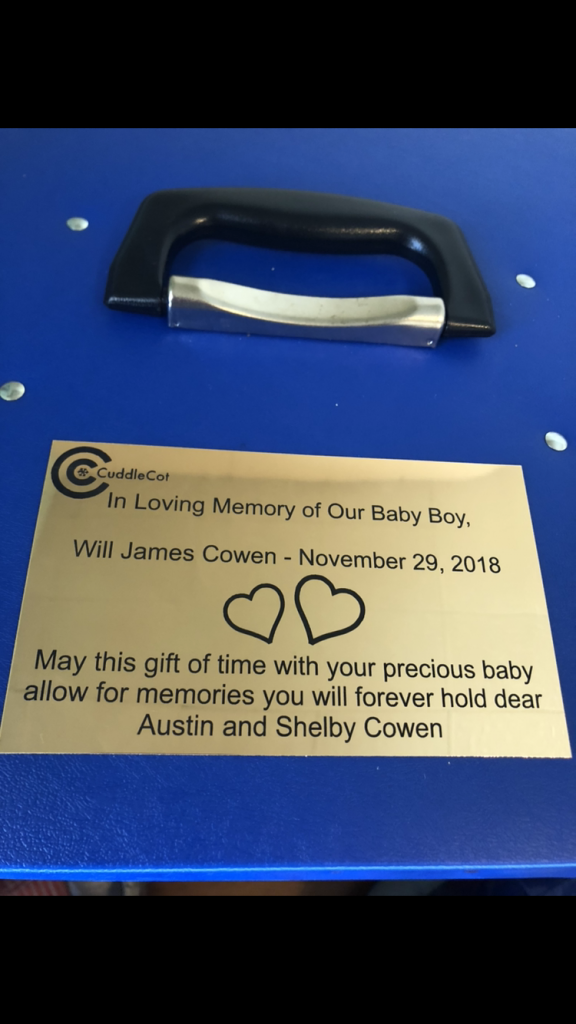 If given the opportunity, we would do it all over again. Through the pain, our faith grew tremendously. Every day after that initial ultrasound we prayed—prayed for healing, strength, comfort, understanding, and anything we needed. With that, our relationship with God grew stronger and stronger. As we journeyed through the process, our marriage was bonded in a way that is unexplainable. There is no doubt God worked in such a powerful way through every step. 
Austin and I now have 3 babies. Kai who is 4, Kenley who is 2, and Kase who is 11 months. We love teaching them about their brother in heaven and enjoy celebrating him often. We throw him a birthday party every year. We teach our kids about health and how blessed we are. We show our kids pictures of Will and feel privileged to talk to them about the way God created him. 
 Will James will never ever be forgotten. We find much peace in knowing we will see him and hold him again one day in heaven.
We hope his legacy, through the Cuddle Cots, provides the gift of time to families in need. Time that will be cherished and remembered forever. 
-Austin and Shelby Cowen