When We Set Our Hope on Grace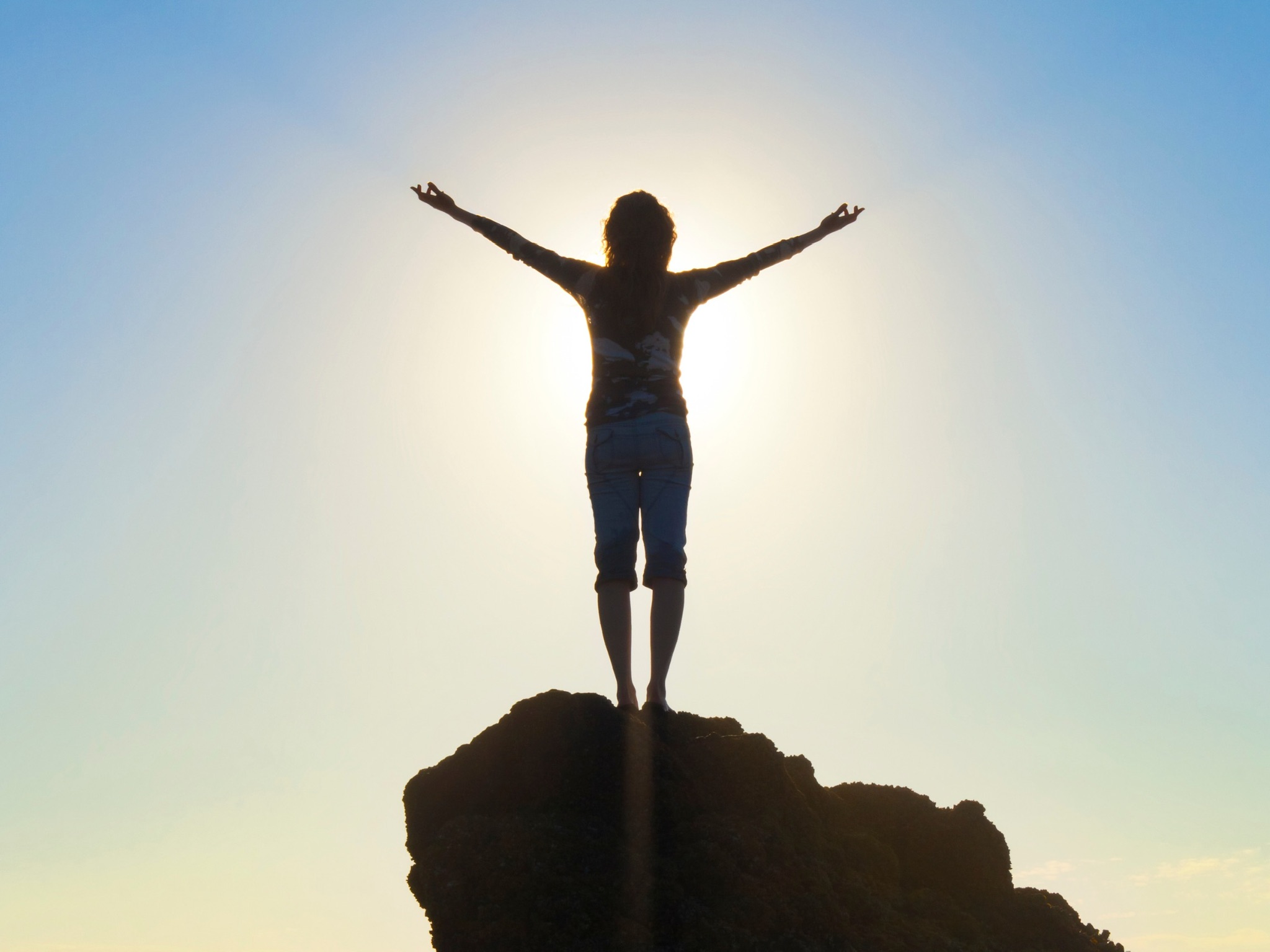 Posted June 13, 2022 by Theresa Miller
A writer once told me a good story is always about relationships coming together, breaking apart, and coming together again. If this is the breakdown of every good story, isn't it true for the story of life? Man and woman were created in relationship with God, that relationship was broken by sin, and the climax of redemption reconciles us to God once again. 
This Present Chapter
But what about the pain and suffering of this present chapter? What about the love we long for, either yet to come or desperate to return? What about this enduring in-between state we reside in? Where do we set our ever-shifting hope?
In a world where we encounter loss, disappointment, and deferred hope, 1 Peter 1:13 (NIV) reminds us, "Therefore, with minds that are alert and fully sober, set your hope on the grace to be brought to you when Jesus Christ is revealed at his coming." 
Life is fragile. In one breath we're here, in the next we're gone. We never know when we'll take our last breath. However, we gain consolation in the acceptance that it will come and when it does, grace will carry us through. It's like the epilogue of the story—the happily ever after. 
When we set our hope on grace, we are no longer consumed by the stealthy hope of this world, but embraced by the steady hope of eternity. This is what we look forward to with readiness and expectation.
Does your hope feel unsteady? Here are 5 reasons to set your hope on grace.
God's Grace…
Offers you a future (Jer. 29:11).
Reconciles your deepest longing (2 Cor. 5:18).
Is sufficient for you (2 Cor. 12:9).
Is everlasting (John 3:16).
Is a sure foundation (Isaiah 26:16). 
Trusting the Author
Our stories linger in the tension of life's brokenness, but God has written redemption into the resolution of our stories. He has reconciled us to Himself and will fulfill the longings of our aching hearts. We have a part in this, too. We can snatch the pen and ride our floundering hopes to the dismal end or we can surrender the pen to God. When we set our hope on His grace, we can ultimately trust the Author with the storyline.
Dear sister, God's grace is sufficient not only for your yesterday and your today; God's grace is sufficient for your tomorrow! 
When life feels fragile and hope deferred, set your hope on the grace that is coming for you at Jesus' return. The story isn't over. You are in this fight for a reason. Even in the messy muck, you have purpose right where you are. You are loved and powerful by God's grace alone. Let His light shine through you to pierce the darkness. You may not see it yet, but God knows the reward awaiting when you set your hope on grace.
Whatever you are facing now, consider how setting your hope on grace strengthens your character for the greatest story ever written.
Be encouraged by downloading this free printable on the 5 reasons to set your hope on grace.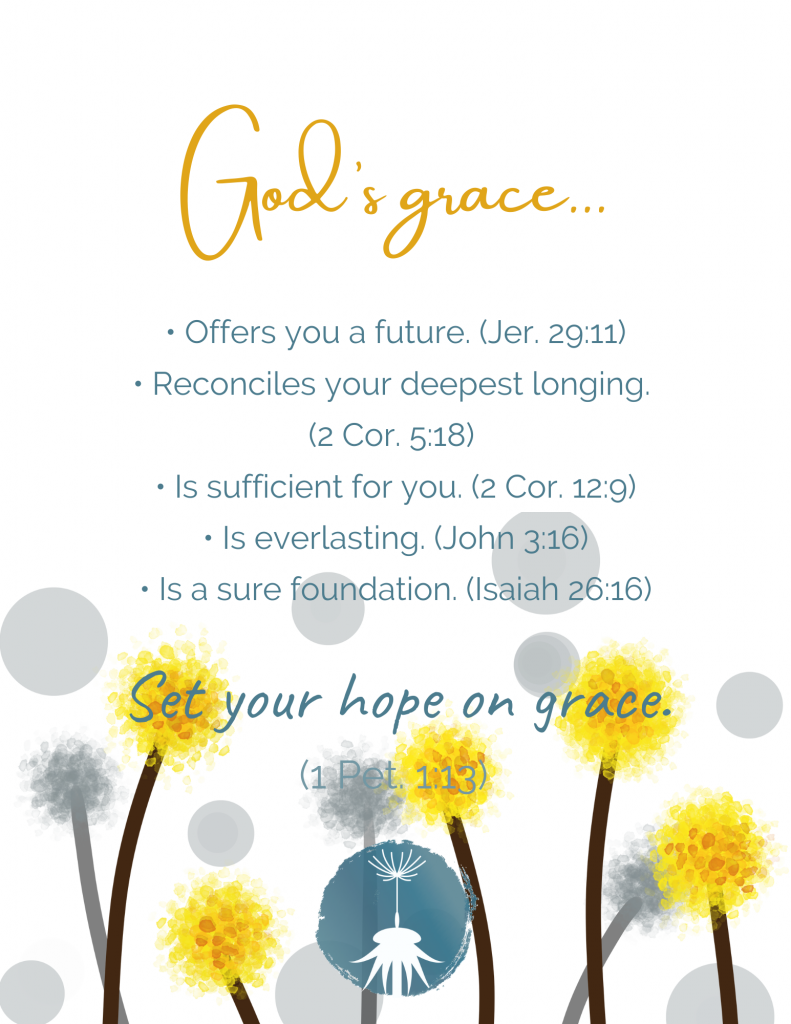 Alternative Color Schemes: