The Armor of Love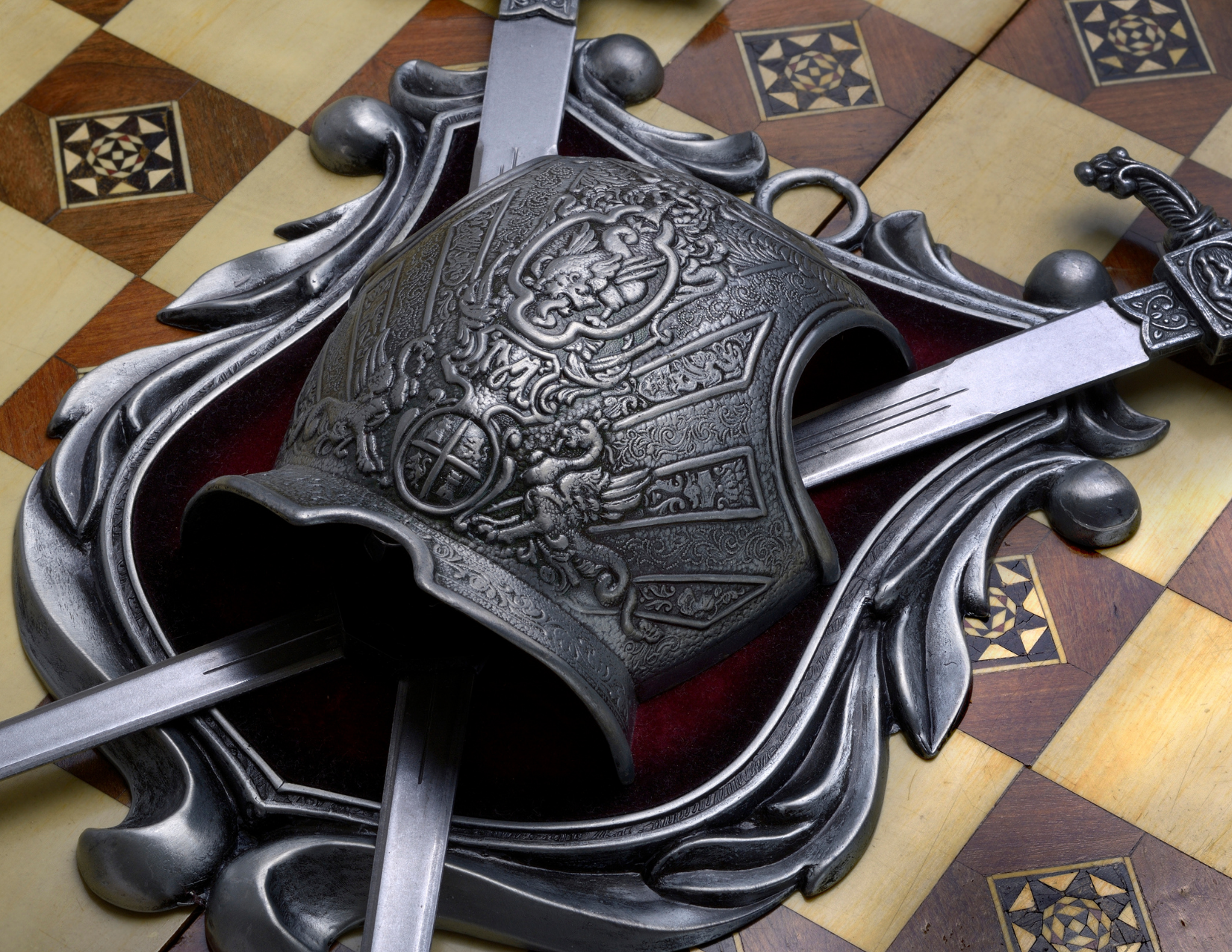 Posted February 22, 2022 by Maureen Metcalf
Married for thirty years I can tell you marriage in seasons can feel like a battlefield. The difference in the marriage battle is you are battling to overcome the challenge together, not taking one another out. Well…sometimes it may seem like the battle feels against one another versus a greater outcome together. Each may wound one another, and it takes time and forgiveness to heal.
I love my husband with all my heart. I have since I was eighteen and we have encountered many seasons of hardships and ways we have wounded one another. In the moments I have felt frustrated, disappointed, or hurt, I have had to put on the armor of love and pray for the willingness to love my husband that day. I am sure he could say the same for me. I say willingness because it is hard to feel or give love when we feel angry. When loving feels hard, imagining I am putting on the armor of love, helps me to choose to love through the circumstance even when it feels hard.
When Love Feels Hard
To love deeply comes with a price. Grief and suffering are evidence of love. We put on the armor of love everyday never knowing what that day will bring. Perhaps you feel the anguish of loss, hopelessness from a recent diagnosis, rejection in your relationship, regret in your past, fear in an unknown future—yet every day in all the risk, you choose to love.
When loving feels hard, we remember "the why." Love is doing hard even when we do not feel like it. It is forgiving when we feel hurt, forgetting for peace of mind. Love is sacrificial and a willingness to put others' needs before our own. Love is generous and love is kind.
We know the things love is and yet to love someone is not always the same as "loving" someone. In the hard moments, loving becomes a choice to choose to love. To love someone may feel easy, but to love unconditionally is hard. Love is more than a feeling. It must move us to action.
From time to time, you are looking for the hero, or you feel you need to be the hero, yet that is too big of a role for any person. Love is a balance of give and receive. Strength when love feels lost is hope, hope in the One who has loved you from the beginning of time, unconditionally. When the weight feels too heavy, put on the armor of love—hope. Love is the greatest gift we can give one another. It is the way we can be more like Christ. When your heart feels hope, it enables you to overcome heartache, hardships, and even love when you do not 'feel' love in your circumstance.
Loving unselfishly is hard.
Loving unconditionally is hard.
Loving when we feel hurt is hard.
Loving when we do not feel like it is hard.
Loving when we feel wronged is hard.
Choosing to Love
The opposite of love is to choose instead to carry anger, bitterness, regret, stubbornness, brokenness, and pain. To love is to embrace being wrong, to say we are sorry and ask for forgiveness, to let go of who is right, to forgive, to seek understanding, and to give it freely without something in return. Choosing love will always be a risk. You and I, we put on the armor of love every day and we go to battle to win the hearts of our spouse, children, families, community, and ultimately the gift freely given to us, the heart of Christ. We love because He first loved us, unconditionally.
The example I gave was my relationship with my husband, choosing to love him in times when he doesn't seem deserving of love. I am thankful marriage is not based on whether we are deserving of love because we would all fail. In the moments when you find it hard to love your spouse, child, in-law, parent, sibling, coworker, or even your perceived enemy I encourage you to say this little prayer, "help me to love __________ today".
A challenge for you today: Is there something you are not letting go of? Is there a situation you won't rectify because you feel right? Is there a gesture of grace you could extend? Is there an opportunity to give mercy? Will you, today, put on the armor of love, risk it, take a leap of faith, and choose an act of love without thought, without judgment, without it being earned? Choose love and once you do, may you never look back.
May we each put on the armor of love and seek out opportunities to give and receive compassionate love for one another. May we have a long memory about why we love, and a short memory of the wrongs done to us. May we find hope in our creator who has not forgotten or forsaken us even when life feels hard. When all else fails, hang onto hope, and let love find its way back into your heart!