Hope in Hard Places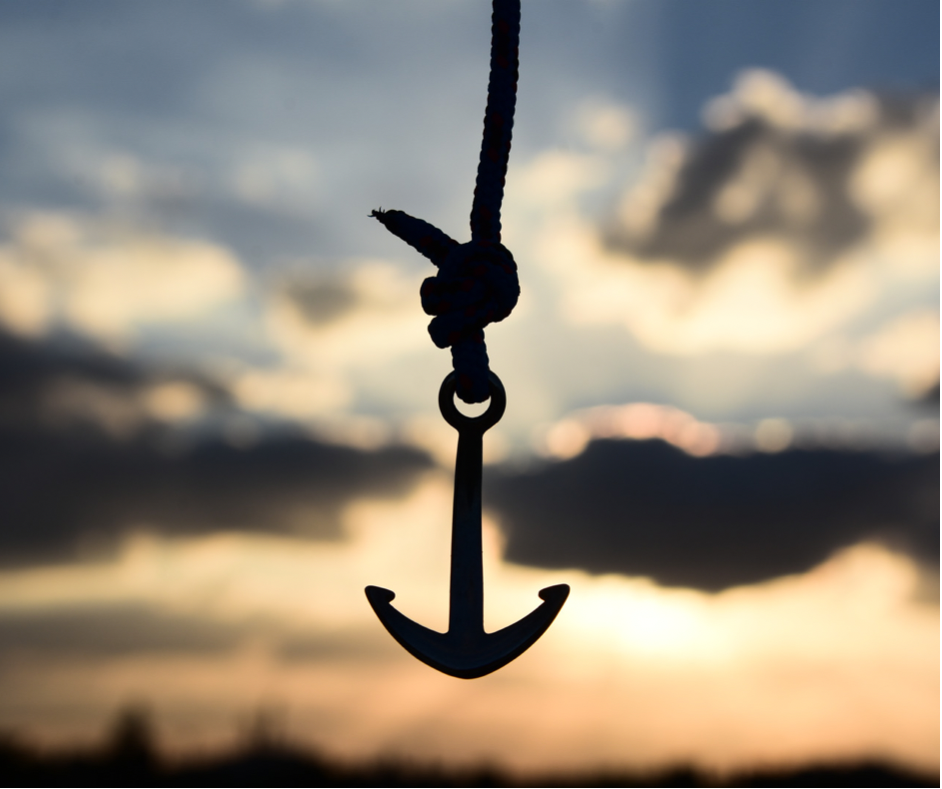 Posted May 17, 2022 by Theresa Miller
We are honored to have a guest on our blog this week. We know you will be blessed by Jana Fraley with Rustic and Redeemed.

Springtime is such a beautiful example of how God reveals hope to a discouraged heart – especially for a ranch wife in Wyoming! The hope of spring can sure seem elusive when either snow still covers the ground or everything looks brown and dead. But slowly, over a matter of days, the grass becomes greener, the meadowlarks begin singing, baby calves start making an appearance, the days become longer, and spring finally arrives. I can tangibly feel hope renewed as new life springs up all around me. 
Another illustration of hope happened on Saturday, May 7th, as the nation watched one of the best underdog stories unfold at the Kentucky Derby. In a race comprised of circumstance, chance, a strong heart, a determined horse, and a good rider, what happened that day at Churchhill downs was history-making.
Three-year-old thoroughbred, Rich Strike, fondly called "Richie" by his trainer, was entered into the race only 30 seconds before the deadline, after a last-minute scratch the day before. Rich Strike's owner, Rick Dawson, considered this a last attempt in the discouraging world of horse racing. Trainer, Eric Reed, was still trying to regroup after facing several challenging circumstances over the previous seven years, including a tragic barn fire that resulted in the death of 23 of the stable's horses. And jockey, Sonny Leon, had never ridden in a large stakes horse race. With historic odds set at 80-1 (the second largest in Kentucky Derby history), there was zero expectation that Rich Strike would walk to the winner's circle at the end of the day. 
The terms "longshot", "unlikely", "unknown", and "inconsequential" are what defined this horse and his team of men. But, after starting the race in the last position, then breaking away and coming up 17 lengths to make a stunning move at the rail, weaving through a congestion of horses and riders, and finally overtaking the two leaders, the least likely horse was the winner of the 148th Kentucky Derby.
What now defines Rich Strike and his team is "renewed hope." 
I'm a fan of a good underdog story and an even bigger fan of hope! The news of the Kentucky Derby winner came as I found myself feeling discouraged and yearning for hope to breathe new life into my soul. Facing some personal trials, and overwhelmed with the many complex and worrisome things of the world, I was in that hard place where hope can be hard to hold onto.
I wonder if you ever feel stuck in your own hard place, where hope seems elusive, and discouragement is high. Facing times of hopelessness where you feel as much of a longshot as Rich Strike. . . unlikely, unknown, inconsequential?
If so, I think we can learn something from this incredible story because it's a beautiful picture of renewed hope even when everything seems impossible.
However, as Christians, we realize these truths about biblical hope:
Our circumstances are not what give us hope. 
 Luck or chance is not the foundation of our hope. 
The condition of our heart does not increase the hope we have. 
How gifted or skilled we are in life is not "the reason for the hope we have within us." (1 Peter 3:15) 
All these elements can certainly create hope when things are going well and working in our favor. But life tends to bring circumstances that shift and change and troublesome events that zap our strength and test our faith. 
If I were to build a foundation of hope on my circumstances, then tomorrow if sickness suddenly hits, a child is in crisis, my marriage is strained, or I receive news of the death of a loved one, hope will likely vanish. Or if I view hope as nothing more than "wishful thinking" and something that happens by chance, then when those wishes aren't realized my hope will be disappointed. And if hope is formed from my best efforts and intentions, I know it will be lacking the moment I fail or give in to my flesh and live according to my own wants and desires.
No, for those of us who call ourselves followers of Christ, our hope is built on something more sure and steadfast: the promises of God, the good news of the gospel, and the truth found in His Word. 
Paul, who knew well what life on a stormy sea was all about, used an anchor as his metaphor for hope. He wrote in Hebrews 6:18-19 (HCSB), "We who have fled for refuge might have strong encouragement to seize the hope set before us. We have this hope as an anchor for our lives, safe and secure."  
Paul knew that his greatest hope was like an anchor and was found in Jesus and His saving work on the cross, no matter what hard circumstances he was facing. 
When you think about it, an anchor isn't needed on calm water, it's needed to hold a boat steady in a storm. When a person's life is calm and peaceful there's not really a need for an anchor. Only when our lives are like a stormy sea, when things are uncertain, unsteady, and insurmountable, do we find ourselves in need of what will hold us steady. 
I'm so grateful for God's Word and how it's shown me the way to grab hold of hope when I'm in those hard and hurting places; how I can find the strength to endure and remain steadfast. Even when I can't visibly see what I've placed my hope in; just like how an anchor only works when it's unseen and deep beneath the surface of the sea, hope is doing its job in those unseen and deep places. 
Later in Hebrews 11:1, we're told, "Now faith is the reality of what is hoped for, the proof of what is not seen." Our very faith is built on a confident and sure hope, not what is a vague and hopeful optimism. It's grounded on the assurance and settled confidence that what God has promised will come to pass. Our hope is based on God's character, His promises, His Word, and the fact that we can trust Him to do what He says He will do. 
This is the best kind of hope to take hold of when we find ourselves in those hard places. 
What hope in Jesus has taught me is that He can take a life. . . a life with odds much worse than 80-1, a life that is discouraged and hopeless because of sin and shame, a life that seems dried up and dead at times, and because of what He accomplished on the cross He renews us, bringing that life up from a last-place position to run a race that culminates in the greatest winner's circle there ever was. Home with Him for eternity.
That's the greatest underdog story ever written!
"Now in this hope we were saved, yet hope that is seen is not hope, because who hopes for what he sees? But if we hope for what we do not see, we eagerly wait for it with patience." Romans 8:24-25 (HCSB)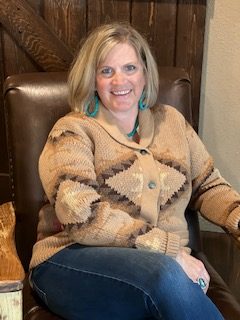 Jana Fraley is a Christian writer, speaker, and blogger, as well as a ranch wife and mom. Her heart's passion is for discipling & encouraging women as they pursue an active and enduring faith in Jesus by seeking God's truth through His Word, developing a Biblical Worldview, and finding contentment through their hope in Christ. She has collaborated on one devotional book, "Tapestry of Grace", and has written for various other print and online publications including The Kindred Mom, Living By Design, The Joyful Life Magazine, and Faith Storytellers. She does all of this with her family's Wyoming ranch as the backdrop; where she and her husband, Mike, have made a life together raising kids and cattle. 
You can find her at 
Website: https://www.rusticandredeemed.com
Facebook  https://www.facebook.com/janamaccarrie
Instagram https://www.instagram.com/rusticandredeemed/
Twitter https://twitter.com/JanaMFraley